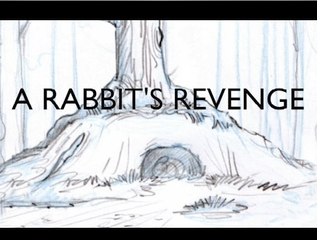 Ok its that time to start bringing our ideas to life. Animatic and Pre-viz are on the agenda.
We have spoken about this a lot recently and I'm sure you are all happy with the job roles which are:
Pre Viz - Alex & Laura
Animatic- AJ & Jack
If your not please, please say! We need to resolve any key ideas/problems asap and become as productive as possible (not pushing, honest :P). I will try and get as many hours in as possible to get this work finished as I think it will be a good idea to plan our presentation with evidence and resulting work.
Still waiting for a few things from people which preferably should be up now to fit in with the flow of the blog. They are, final concepts from Laura & Aj and Laura you need to send me and AJ your final boards ready for the animatic. Alex you need to upload the storyboards as you have them perhaps filling in some descriptions of each shot.
--------------------------------------
So what I'd suggest to do next is, Laura and Alex you two need to talk about what shots are important to get out, these to me would be technical and possibly confusing shots such as, town fly over, in car shot, tank, wire frame of underground & destroyed town. You two need to designate each other to jobs/shots.
AJ and I need to assign shots also and start compiling a catalogue of sound effects & music for each shot. We then need to edit together the shot and compile a Voice over with script.
I think now would be a great time to upload any personal research to our own blogs, so I would suggest to you guys that we all keep a close eye on each others blogs (links on the left hand side of this blog).